I am puzzled. My work laptop runs on macOS Catalina. Somehow it tricked me into updating, and here we are.
After some pain in the beginning, now I can say I don't have any issues with it.
But I noticed something odd. Only on Catalina and only on Firefox, the syntax highlighting on this Website does not work.
If I use any other Browser it is fine, and if I use Firefox on any other system everything is good.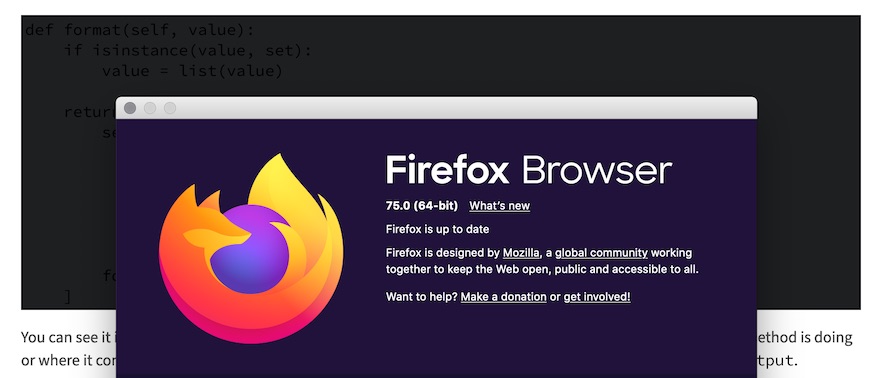 This is weird, and I do not know why this happens, and cannot remember when this started.
Guess I'll have some debugging to do on the long weekend.
So long!